Etien Santiago is an architectural historian and licensed architect who investigates the impact of new technologies on architecture and society.
His areas of expertise are architectural history and theory from the nineteenth century to the present, architectural uses of cutting-edge structural and construction techniques, and conceptualizations of machine or digital culture.
Etien is an Assistant Professor at the Indiana University J. Irwin Miller Architecture Program based in Columbus, Indiana, where he teaches studio, architectural history, and structures for architects. He is also a Ph.D. candidate at Harvard University. Prior to starting that degree, Etien worked as an architect for firms such as the Renzo Piano Building Workshop. He holds a post-professional M.Arch. with distinction from the Harvard Graduate School of Design as well as a B.Arch. and B.A. cum laude from Rice University.
His dissertation uncovers how the cultural and intellectual context of World War I shaped modern architects' appropriation of innovative military construction techniques, out of which they sought to create new forms of affordable housing. This research has been supported by grants from the Canadian Centre for Architecture, the Harvard Center for European Studies, and the Weatherhead Center for International Affairs.
For his teaching, Etien received a Distinction in Teaching Award from the Derek Bok Center for Learning and Teaching. Both his scholarly and design work has been recognized with honors such as the James Templeton Kelley Thesis Prize (conferred by the GSD and the Boston Society of Architects), the American Institute of Architects School Medal, the Rice Visionary Project in Architecture Award, and the Louis Sudler Prize in the Arts.
Etien has published academic essays in books including The Building (2016), edited by José Aragüez, and Still Life (2016), edited by Jennifer Bonner. He is a founding editor of the GSD journal Very Vary Veri.
Above: Tony Garnier, Monument aux Morts, Parc de la Tête d'Or, Lyon, France, 1923, Centre d'archives d'architecture du XXe siècle
"Bricolage de pointe: constructions expérimentales dans un contexte étranger pendant la Grande Guerre." In Construire! Entre Antiquité et époque contemporaine, Paris: Éditions Picard, forthcoming in 2019. >>> View PDF
Construction technologies progressed by leaps and bounds during World War I. As builders struggled to complete edifices despite wartime shortages, they perfected the use of novel materials or methods including reinforced concrete and electric cement. Unexpected international encounters and experiments on the front lines further fueled this progress. When the war ended, its cutting-edge building technologies became a permanent part of the regular, civilian construction industry.
"The Rough Concrete Surfaces of Perret's Notre-Dame du Raincy." In Still Life, edited by Jennifer Bonner, 276-81. New York: Actar, 2016. >>> View PDF
In 1923, the French architect and builder Auguste Perret caused an uproar by exposing the cast concrete structure of a new monumental civic building. His design for the church of Notre-Dame du Raincy celebrates the aesthetic and architectural potential of what Western architects had until then largely viewed as a liability: the rugged, streaked, stained, and cracked surfaces of naked concrete. After the completion of this widely-publicized project, designers and the public alike increasingly equated visible concrete with modern architecture.
"The Super-Urban House." In The Building, edited by José Aragüez, 98-105. Lars Müller Publishers. Zurich: Lars Müller, 2016. >>> View PDF
Architects could learn a thing or two from recent suburban developer houses. Though such buildings are widely scorned for their architectural boorishness, their plans contain strange, unprecedented kinds of spaces. These spaces resonate with the consequences of the modern communication systems that have taken over our lives during the last twenty-five years.
"The Overlooked Interruption: On the new Maki and Associates Astor Place Building." Very Vary Veri no. 1 (2014): 73-78. >>> View PDF
It is all too easy to dismiss Maki and Associates's Astor Place office building, which opened in 2013, as merely another case of the corporate, anonymous glass box. Yet an analysis of its facade reveals that it contains a complex set of formal games and equivocations. Maki and his colleagues should be commended for eschewing the loudness of catchy one-liners in favor of the richness of small and subtle, yet thought-provoking design moves.
Apeira no. 1 (2012). >>> View PDF
Edited by Etien Santiago, Apeira is a collection of essays written by young scholars who explore how critical theory, cultural theory, and architectural theory can continue to enrich one another after the so-called "post-theoretical" turn. This tome combines readings of two novels in Emile Zola's Rougon-Macquart series, a manifesto for intersubjective architecture, essays on mysticism and the bucolic tradition of poetry, a feminist analysis of art produced by women sculptors in the second half of the twentieth century, a comparison of Lucretius and Goethe, and a speculative architectural project.
"Intersective Laminates." In AD (Architectural Design) Material Computation: Higher Integration in Morphogenetic Design, edited by Achim Menges, 20. London: John Wiley & Sons, 2012. >>> View online
This design project combined laser-cut pieces of maple veneer to create a six foot tall by two foot wide cantilevering surface. By cupping and gluing the thin wood pieces (only 1/32" or 1 mm thick) back upon each other, they became rigid enough to span unsupported. Small variations in the shape and gluing of each piece accrue to produce larger twists and curves in the resulting surface.
"Minimum Structure: Musmeci and the Semiotics of Statics." In GSD Platform 4, edited by Eric Howeler, 160-63. Barcelona: Actar, 2011. >>> View PDF
After training under Pier Luigi Nervi and Riccardo Morandi, the Italian architect-engineer Sergio Musmeci (1926-1981) developed a unique approach to structural design that revolved around his idea of "minimum structure." This idea resonated strongly with the principles of structuralism, an intellectual movement born in the early twentieth century linguistics of Ferdinand de Saussure and which, during Musmeci's time, permeated many realms of intellectual research.
"Interview with Peter Trummer: Typology and Population Thinking." Manifold 4 (2010): 44-55. >>> View PDF
In this interview, Peter Trummer explains what typology is and why it matters for architecture. He argues that traditional ideas about typology are giving way to what he calls "population thinking." In the latter, differences between a group of objects are explained not by a preexisting, rigid set of categories, but rather by the constantly and gradually changing forces that push and pull against those objects.
Santiago, Etien. "Review of Colonialism in Question by Frederick Cooper (2005)." Manifold 4 (2010): 21-35. >>> View PDF
Countering the assumption that colonialism worked only in one direction—Europeans spreading their supposed "European-ness" throughout the world—Cooper offers a different point of view. He argues that scholars should instead study how both the colonists and the colonized shaped each other through the process of colonialism. This approach recognizes the historical agency of oppressed people even as, and despite the fact that, they were subject to oppression.
Above: Auguste and Gustave Perret, Notre-Dame-de-la-Consolation, Le Raincy, 1923
Musmeci and the Semiotics of Statics, M.Arch. thesis, Harvard Graduate School of Design, 2011. >>> View PDF of introduction
Sergio Musmeci's Bridge on the Basento in Potenza, Italy, is not only a daring masterpiece of structural engineering in which a mere thirty-centimeter and acutely twisting concrete surface delicately props up a seemingly levitating roadway. It is also an aesthetic achievement that, depending on the direction from which it is viewed, produces complex and changing visual effects. A formal reading of the bridge kicks off this introduction to a thesis about Musmeci's work, previewing the paradoxes that riddle his approach to structural design.
"Peace Through Aesthetics: The Social Politics of Art and Gender in Bastide's La Petite Maison" >>> View PDF
Jean-François de Bastide's steamy fiction La Petite Maison, published around 1750, has intrigued scholars for years. Yet the political undertones of this text have yet to receive much attention. As I argue, it contains a veiled rumination on the relationship of knowledge and art to power in eighteenth-century France, and more specifically on the role of public discourse, as well as educated women, in society. Bastide's tale thus doubled as thinly disguised plea directed at the ruling classes and Enlightenment philosophers of his time.
"If Walls Could Speak: Discussions of Architecture in Three Works of Intellectual History" >>> View PDF
How much can architectural history contribute to intellectual history, and vice versa? The answer is far from clear. Throughout the past half-century, academics from these two realms have tended to keep their distance. This paper considers three relatively recent works by major intellectual historians who, in the course of their investigations, mused over buildings and their designers: Peter Gay's Weimar Culture: The Outsider as Insider (1968), Steven Aschheim's The Nietzsche Legacy in Germany 1890-1990 (1992), and John Toews's Becoming Historical: Cultural Reformation and Public Memory in Early Nineteenth-Century Berlin (2004). Each case suggests a different way in which architecture can be made relevant to intellectual history.
Above: Karl Moser, Renewal of old town Zurich, project for the redesign of Central, 1933
Entry Portal, with Daniel Martinez
All photographs of Entry Portal copyright Hadley Fruits, 2019
Paris 11 University Campus, Saclay, France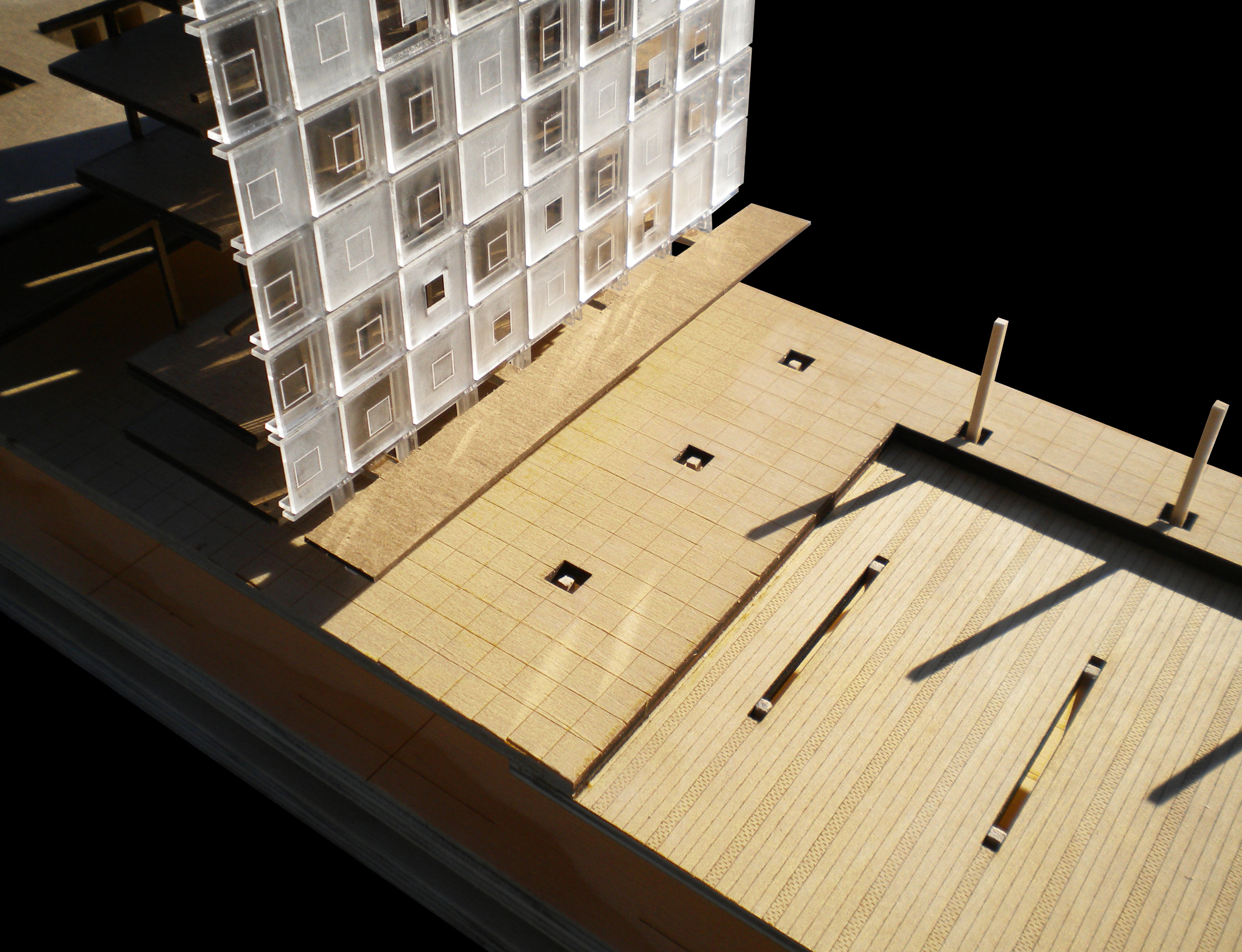 Genetic Research Center, Austin, United States
Midtown Health Club, Houston, United States
Academic Interchange, Bremen, Germany
Intermodal Transit Center, Massy-Palaiseau, France
Bridge over the Natisone, Cividale del Friuli, Italy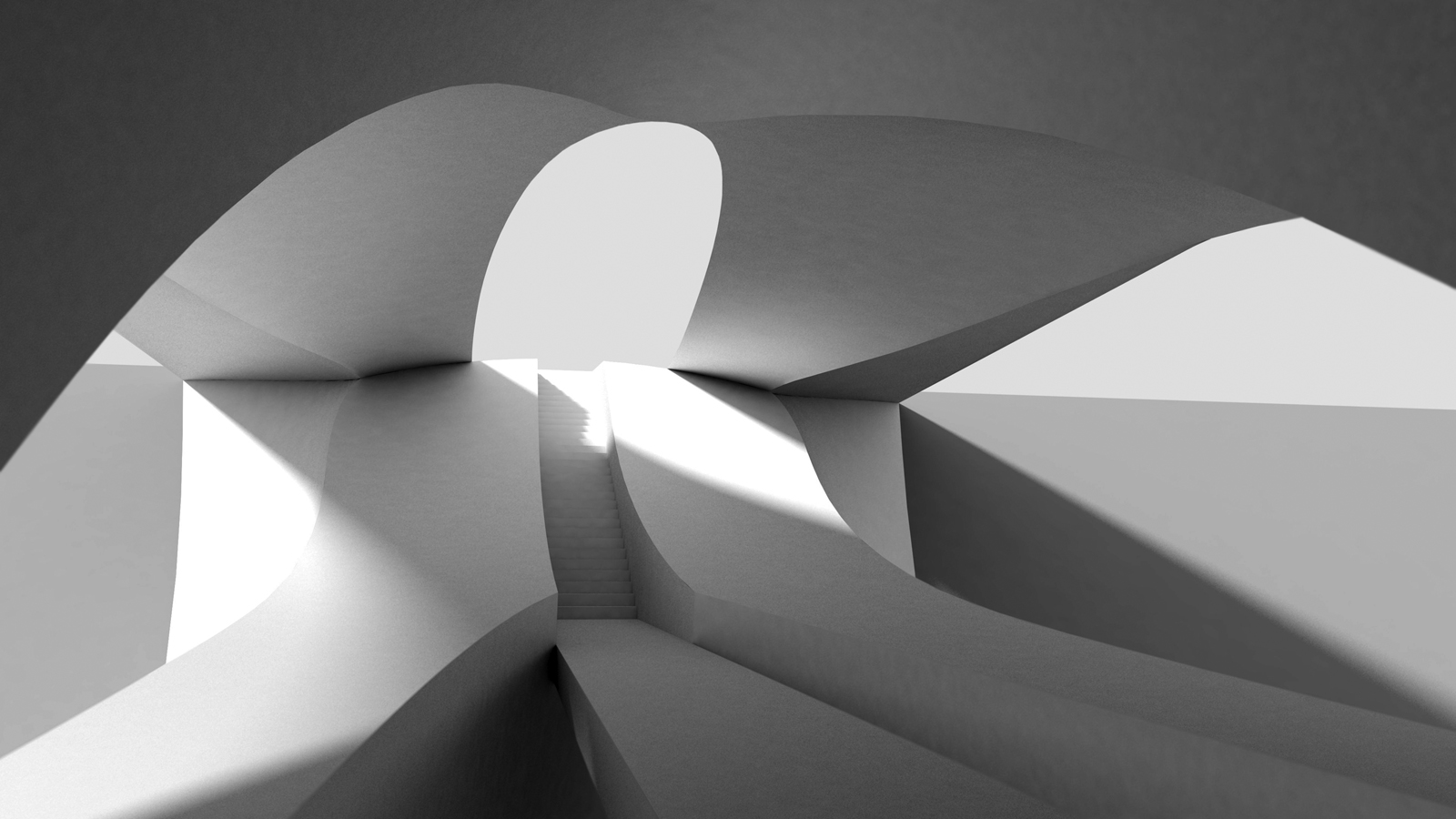 Above: Sergio Musmeci, Strutture Spaziali, 1978